DRIFT INN, Beaulieu Road, Beaulieu, Brockenhurst, New Forest, Hampshire, SO42 7YQ
ALBION TAVERN, Front Brents, Faversham, Kent, ME13 7DH
FILLY INN, Lymington Rd, Setley, Nr Brockenhurst, New Forest, Hampshire, SO42 7UF
WOODMAN INN, Wild Hill, Hatfield, Hertfordshire, AL9 6EA
DONKEY, Charles Hill, Tilford, Farnham, Surrey, GU10 2AT
STONE HOUSE INN, Thruscross, Harrogate, North Yorkshire, HG3 4AH
CARTFORD COUNTRY INN AND HOTEL, Cartford Lane, Little Eccleston, Lancashire, PR3 0YP
CASTLE INN, High Street, Chiddingstone, Kent, TN8 7AH
FILLY INN, Lymington Rd, Setley, Nr Brockenhurst, New Forest, Hampshire, SO42 7UF
AXE AND COMPASS, High Street, Hemingford Abbots, Cambridgeshire, PE28 9AH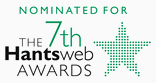 GEORGE INN, 42 Main Rd, Middlezoy, Bridgwater, Somerset, TA7 0NN
Add a comment and
help keep this site up to date Pub Walk Details
Keeping pub walks up to date Pub Walker Winchester 6/25/2012
Thank you Lesley for your comments as feedback like this is very valuable and is one of the reasons why this site is so important - personally I have tried many walks from books and found either the walks impassable or the pubs closed down. Giving a forum for pub walks to be reviewed and updated on line was the main reason I started this site. I have made a note of the problems on the listing and referred people to your comments. I happen to know the pub itself is excellent so am hoping that someone can send me an alternative walk.
The Impassable walk!


Lesley Somerset 6/23/2012
The pub looked lovely-althoug we did not have the pleasure of eating there-mainly because the hour and half walk turned into a 3 hour nightmare. The walk itself was a nightmare! Trees completely blocking route, the most amount of stinging nettles/brambles to walk through. Got 3/4 of the route with blood sweat and tears only to have to turn round and go back! This route has obviously not been used for some time!!! The bit about "dont be alarmed by dogs barking" BE ALARMED!! be very alarmed. Very scarey indeed from local gypsy site! This is where we literally got stuck in thousands of stinging nettles with dogs going mad the other side of the hedge! Not an enjoyable walk by a long shot!
personal thoughts and insights from a pub walker
More ...
"The Pub Walker"

New pub walks & more



10 Reasons to Sign Up:
1. New pub walks
2. Award-winning pubs
3. Good pub food
4. Walking news
5. Countryside news
6. Special events
7. Special offers
8. It's unique
9. Direct to your inbox
10. No risk - 100% free!



Privacy policy. Unsubscribe.