DRIFT INN, Beaulieu Road, Beaulieu, Brockenhurst, New Forest, Hampshire, SO42 7YQ
ALBION TAVERN, Front Brents, Faversham, Kent, ME13 7DH
FILLY INN, Lymington Rd, Setley, Nr Brockenhurst, New Forest, Hampshire, SO42 7UF
WOODMAN INN, Wild Hill, Hatfield, Hertfordshire, AL9 6EA
DONKEY, Charles Hill, Tilford, Farnham, Surrey, GU10 2AT
STONE HOUSE INN, Thruscross, Harrogate, North Yorkshire, HG3 4AH
CARTFORD COUNTRY INN AND HOTEL, Cartford Lane, Little Eccleston, Lancashire, PR3 0YP
CASTLE INN, High Street, Chiddingstone, Kent, TN8 7AH
FILLY INN, Lymington Rd, Setley, Nr Brockenhurst, New Forest, Hampshire, SO42 7UF
AXE AND COMPASS, High Street, Hemingford Abbots, Cambridgeshire, PE28 9AH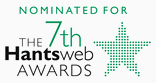 DRIFT INN, Beaulieu Road, Beaulieu, Brockenhurst, New Forest, Hampshire, SO42 7YQ
Add a comment and
help keep this site up to date Pub Walk Details
Great Walk


Joy Bartley, Hampshire 5/30/2015
My friend and I have been on this walk today and it was lovely! Easy instructions as well.
Lovely walk yesterday


Joanne Hampshire 7/21/2014
We did this walk yesterday following lunch at the Drift Inn. Really lovely walk which it seemed longer than 3.5 miles. Would recommend.
Service, food, hygeine - Very Bad


Gerry Stafford 4/9/2012
Friends of ours in Holbury booked this for a family Sunday lunch, what a mistake. The pre booked table was sticky with spilled beer and though this was brought to the attention of staff nothing was done. The food was overcooked or dried out after being stored in the oven. You have to order at the bar, and we didn't get what we ordered. A barman is a barman for a reason!!! Poor service, sub standard food and you can see through viewing panels into the kitchen which looks like a scene out of Life of Grime. We came down from Staffordshire, we will not be visiting the Drift inn again!
Great walk


Nick New Milton 10/23/2011
The directions were superb. At no point was there any doubt we had gone the wrong way. Pub was busy (Sunday) but food was reasonable if a little expensive (£6.20 for a sandwich!)
STALE FOOD AND BAD SERVICE


PAMELA LANGLEY SOUTHAMPTON 7/21/2011
I HASVE JUST BEEN GIVEN STALE SLICED BREAD WITH MY PLOWMAN, AND THE STAFF DID NOT WANT TO KNOW. WILL NOT BE VISITING THE DRIFT AGAIN,
Rating Updated Pubwalker Winchester 3/27/2011
Thanks for adding your detailed review Glenn - hope the new owners are reading! I have amended your rating to 2 stars as requested.
POOR FOOD glenn Brentwood 3/26/2011
THE BELOW REVIEW SHOULD ONLY BE 2 STARS, THE RATING KEEPS DEFAULTING TO 5
poor food


glenn brentwood essex 3/26/2011
have been to this pub last year and had great food and service after a walk. it has now changed hands and so has the food/service and not fot the better, the ploughmans came with 2 slices of white sliced dread,the door step sandwiches were also made from sliced bread, i was expecting then to come from a uncut loaf, ie; thick & chunky.we ordered a bacon and chicken salad, that came without the chicken, when this was pointed out to the waitress after calling over, she said " i noticed that when i brought it out,i will get you some chicken " there were 12 of us in total on 2 tables, and none of us had a meal to make us return. the bar it's self is clean and well laid out with a large beer garden, but only 1 cubicle for the ladies and 1 for the gents,that doubles as the disabled toilet, several people were waiting whilst we were there, and that was pre-season.
Poor food for a lovely Pub


Carol Macaskill HAMPSHIRE 3/14/2011
Went there for a Sunday Roast for a birthday lunch. Food very disappointing. Roast Beef was pot roast that had not been cooked properly , the chef must of thought he was cooking Rib!!! Vegetables were well overcooked....school dinner standard only! WOULD NOT RECOMMEND
Great pub - great walk


Jean brockenhurst 1/28/2011
We found this pub and pub walk by following a link from Barry Whitcher's web site. Great walk, friendly pub - great food. Very dog friendly
Great pub - great walk


Jean brockenhurst 1/28/2011
We found this pub and pub walk by following a link from Barry Whitcher's web site. Great walk, friendly pub - great food. Very dog friendly
Nice n Easy


HB Surrey 6/7/2009
A nice, gentle ramble round the new forest, we saw deer and lotsa ponies, though you will meet other walkers on the way! Good views and we finished with a great, hearty lunch at the lovely Beaulieu Road Inn. THIS walk download had really clear directions and a map.
Geat walk!

ilikepubgrub Winchester, Hants 4/15/2007
I really enjoyed this walk dicovering the New Forest and hope to come back again when the pony sales are on. Can we have some more pub walks in the New Forest please?
personal thoughts and insights from a pub walker
More ...
"The Pub Walker"

New pub walks & more



10 Reasons to Sign Up:
1. New pub walks
2. Award-winning pubs
3. Good pub food
4. Walking news
5. Countryside news
6. Special events
7. Special offers
8. It's unique
9. Direct to your inbox
10. No risk - 100% free!



Privacy policy. Unsubscribe.