DRIFT INN, Beaulieu Road, Beaulieu, Brockenhurst, New Forest, Hampshire, SO42 7YQ
ALBION TAVERN, Front Brents, Faversham, Kent, ME13 7DH
FILLY INN, Lymington Rd, Setley, Nr Brockenhurst, New Forest, Hampshire, SO42 7UF
WOODMAN INN, Wild Hill, Hatfield, Hertfordshire, AL9 6EA
DONKEY, Charles Hill, Tilford, Farnham, Surrey, GU10 2AT
STONE HOUSE INN, Thruscross, Harrogate, North Yorkshire, HG3 4AH
CARTFORD COUNTRY INN AND HOTEL, Cartford Lane, Little Eccleston, Lancashire, PR3 0YP
CASTLE INN, High Street, Chiddingstone, Kent, TN8 7AH
FILLY INN, Lymington Rd, Setley, Nr Brockenhurst, New Forest, Hampshire, SO42 7UF
AXE AND COMPASS, High Street, Hemingford Abbots, Cambridgeshire, PE28 9AH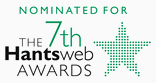 BIRD IN THE HAND, 1 The Square, North Curry, Somerset, TA3 6LT
Add a comment and
help keep this site up to date Pub Walk Details
Great food!


Pubwalker Winchester, Hampshire 10/30/2011
We ate here on a quiet Sunday evening and the food was superb. Two of our party had medallions of pork and I had guinea fowl with mushrooms and onions on a bed of mash, all with fresh vegetables cooked to perfection. The staff were very friendly and the service fast. Although all our meals were £11.95, there was a wide selection meals for £7.95 and £8.95 which is increasingly rare and great to see. I was a little disappointed that there were only two ales on offer, both from the Otter Brewery but then you canít have everything. Combine all that with a network of footpaths that make this great walking country then I think this is a winner!
personal thoughts and insights from a pub walker
More ...
"The Pub Walker"

New pub walks & more



10 Reasons to Sign Up:
1. New pub walks
2. Award-winning pubs
3. Good pub food
4. Walking news
5. Countryside news
6. Special events
7. Special offers
8. It's unique
9. Direct to your inbox
10. No risk - 100% free!



Privacy policy. Unsubscribe.