DRIFT INN, Beaulieu Road, Beaulieu, Brockenhurst, New Forest, Hampshire, SO42 7YQ
ALBION TAVERN, Front Brents, Faversham, Kent, ME13 7DH
FILLY INN, Lymington Rd, Setley, Nr Brockenhurst, New Forest, Hampshire, SO42 7UF
WOODMAN INN, Wild Hill, Hatfield, Hertfordshire, AL9 6EA
DONKEY, Charles Hill, Tilford, Farnham, Surrey, GU10 2AT
STONE HOUSE INN, Thruscross, Harrogate, North Yorkshire, HG3 4AH
CARTFORD COUNTRY INN AND HOTEL, Cartford Lane, Little Eccleston, Lancashire, PR3 0YP
CASTLE INN, High Street, Chiddingstone, Kent, TN8 7AH
FILLY INN, Lymington Rd, Setley, Nr Brockenhurst, New Forest, Hampshire, SO42 7UF
AXE AND COMPASS, High Street, Hemingford Abbots, Cambridgeshire, PE28 9AH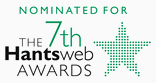 BEL & THE DRAGON, High Street, Cookham, Berkshire, Berkshire, SL6 9SQ
Add a comment and
help keep this site up to date Pub Walk Details
A lovely walk

Chris Windsor, Berks 12/30/2013
The offroad nature of most of this walk means that you should definitely allow the recommended time, especially in winter if light is a factor. Also, some of the areas along the Thames towpath will get very boggy, possibly flooded, in winter or wet weather (as we found yesterday :) ). Some fantastic views and great out-of-the-way pubs.
Brilliant Walk but one confusing bit


George Berkshire 4/12/2013
At the point where you go off past winter hill and down the hill, it says about taking a path to the left after a kissing gate. Weren't sure whether to carry on going on the main track or the small track to the left so went along the main track and then turned back to try the lower path. It turned out they would have both ended at the same place! Just think this little bit could be worded slightly better to avoid confusion. Everything else was great though. Thanks
The Walk that just keeps on giving!


Lisa Berkshire 3/31/2013
An excellent walk. Large defined tracks which are generally safe for the dog to be off his lead. Amazing views throughout with some lovely pit-stops along the way. Thank you!
Very enjoyable and not hard

Michael Wokingham, Berks 10/6/2012
Good clear instructions made this walk easy to follow and all the more enjoyable
personal thoughts and insights from a pub walker
More ...
"The Pub Walker"

New pub walks & more



10 Reasons to Sign Up:
1. New pub walks
2. Award-winning pubs
3. Good pub food
4. Walking news
5. Countryside news
6. Special events
7. Special offers
8. It's unique
9. Direct to your inbox
10. No risk - 100% free!



Privacy policy. Unsubscribe.