DRIFT INN, Beaulieu Road, Beaulieu, Brockenhurst, New Forest, Hampshire, SO42 7YQ
ALBION TAVERN, Front Brents, Faversham, Kent, ME13 7DH
FILLY INN, Lymington Rd, Setley, Nr Brockenhurst, New Forest, Hampshire, SO42 7UF
WOODMAN INN, Wild Hill, Hatfield, Hertfordshire, AL9 6EA
DONKEY, Charles Hill, Tilford, Farnham, Surrey, GU10 2AT
STONE HOUSE INN, Thruscross, Harrogate, North Yorkshire, HG3 4AH
CARTFORD COUNTRY INN AND HOTEL, Cartford Lane, Little Eccleston, Lancashire, PR3 0YP
CASTLE INN, High Street, Chiddingstone, Kent, TN8 7AH
FILLY INN, Lymington Rd, Setley, Nr Brockenhurst, New Forest, Hampshire, SO42 7UF
AXE AND COMPASS, High Street, Hemingford Abbots, Cambridgeshire, PE28 9AH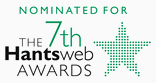 FLOWER POT HOTEL, Ferry Lane, Aston, Henley-on-Thames, Oxfordshire, RG9 3DG
Add a comment and
help keep this site up to date Pub Walk Details
Empty pub and disappointing food.


tim matthews Crowthorne. 9/27/2012
Went there with friends recently, we could not get into the Bell at Hurley, so I thought this would be the next best thing, the last time I was there it was good, (one and 1/2 years ago) arrived ordered food. Waited, on arrival the steak was not cooked and the fish pie underwhelming, I was embarrassed to have recommended it to our two hungry friends. Should have known not to have eaten in an empty pub!-always a bad sign.
personal thoughts and insights from a pub walker
More ...
"The Pub Walker"

New pub walks & more



10 Reasons to Sign Up:
1. New pub walks
2. Award-winning pubs
3. Good pub food
4. Walking news
5. Countryside news
6. Special events
7. Special offers
8. It's unique
9. Direct to your inbox
10. No risk - 100% free!



Privacy policy. Unsubscribe.