DRIFT INN, Beaulieu Road, Beaulieu, Brockenhurst, New Forest, Hampshire, SO42 7YQ
ALBION TAVERN, Front Brents, Faversham, Kent, ME13 7DH
FILLY INN, Lymington Rd, Setley, Nr Brockenhurst, New Forest, Hampshire, SO42 7UF
WOODMAN INN, Wild Hill, Hatfield, Hertfordshire, AL9 6EA
DONKEY, Charles Hill, Tilford, Farnham, Surrey, GU10 2AT
STONE HOUSE INN, Thruscross, Harrogate, North Yorkshire, HG3 4AH
CARTFORD COUNTRY INN AND HOTEL, Cartford Lane, Little Eccleston, Lancashire, PR3 0YP
CASTLE INN, High Street, Chiddingstone, Kent, TN8 7AH
FILLY INN, Lymington Rd, Setley, Nr Brockenhurst, New Forest, Hampshire, SO42 7UF
AXE AND COMPASS, High Street, Hemingford Abbots, Cambridgeshire, PE28 9AH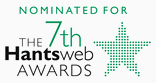 COCK & RABBIT INN, The Lee, Buckinghamshire, HP16 9LZ
Add a comment and
help keep this site up to date Pub Walk Details
Broken links being fixed Leigh Salkeld t/a The Pubwalker (site owner) Winchester, Hants 1/5/2013
Hi Brent, Many thanks for highlighting this problem which seems to be only affecting those walks featured in Country Walks Near London (Vol 2). I will be working to resolve this tomorrow and expect this to be fixed by the end of the day.
Links dont work Brent Gerrards Cross, Bucks 1/5/2013
Most of the links on this site do not work. These sound like good walks, but cannot get to the detail. Can someone help?
personal thoughts and insights from a pub walker
More ...
"The Pub Walker"

New pub walks & more



10 Reasons to Sign Up:
1. New pub walks
2. Award-winning pubs
3. Good pub food
4. Walking news
5. Countryside news
6. Special events
7. Special offers
8. It's unique
9. Direct to your inbox
10. No risk - 100% free!



Privacy policy. Unsubscribe.