DRIFT INN, Beaulieu Road, Beaulieu, Brockenhurst, New Forest, Hampshire, SO42 7YQ
ALBION TAVERN, Front Brents, Faversham, Kent, ME13 7DH
FILLY INN, Lymington Rd, Setley, Nr Brockenhurst, New Forest, Hampshire, SO42 7UF
WOODMAN INN, Wild Hill, Hatfield, Hertfordshire, AL9 6EA
DONKEY, Charles Hill, Tilford, Farnham, Surrey, GU10 2AT
STONE HOUSE INN, Thruscross, Harrogate, North Yorkshire, HG3 4AH
CARTFORD COUNTRY INN AND HOTEL, Cartford Lane, Little Eccleston, Lancashire, PR3 0YP
CASTLE INN, High Street, Chiddingstone, Kent, TN8 7AH
FILLY INN, Lymington Rd, Setley, Nr Brockenhurst, New Forest, Hampshire, SO42 7UF
AXE AND COMPASS, High Street, Hemingford Abbots, Cambridgeshire, PE28 9AH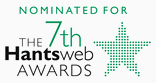 ANCHOR INN, Anchor Lane, Barcombe Mills, Lewes, East Sussex, BN8 5BS
Add a comment and
help keep this site up to date Pub Walk Details
Telephone response


Jo Glenn West Sussex 3/24/2012
I have just rung the Anchor to enquire whether the boat hire was available today and to book a 50th birthday party for 50 people. Given the response I have just had I shall certainly never be going there again.I have been going to this pub for over 20 years and have never been spoken to so rudely!!
Thanks for feedback PubWalker Winchester, Hants. 7/11/2010
This pub was lovely and the food good quality and fairly priced when we visited in April 2009 to create the pub walk. Shame it sounds like its really gone downhill since then but its great to have this feedback on the site - updates on the pub walks help to keep myfavouritepubwalks.com up to date so do keep the comments coming of all your experiences, good or bad!
A place definitely to be avoided


Rachel Lewes 7/10/2010
Owner rude and abusive. Service extremely poor. Food of poor quality and overpriced. Boat hire overpriced. Unfriendly staff, everything too much trouble and dogs definitely not welcome. Avoid this pub at all cost. Previous owner used to make everyone welcome. Sorely missed, what a poor replacement
not the place it used to be


Sue Brighton 7/10/2009
new owner has wrecked the place, tacky decor, loud music, slow bad service by rude Staff. expensive and not very good food. Policing car park and field opposite checking peoples bags for food if they use boats or try and picnic in field opposite, Farmer who owns field is quite happy for people to use this field for picnics as long and they keep dogs under control and take rubbish home with them. Give pub a miss use Laughing Fish has a beer garden with childrens play area, dogs and children welcome
no picnics!


Justin Lewes 6/29/2009
if you do this walk and want to eat at any point you must eat at the pub as the staff of the pub police the river bank opposite and stop anyone trying to picnic - this is disgraceful and we will not return - a shame as it is such a beautiful area
personal thoughts and insights from a pub walker
More ...
"The Pub Walker"

New pub walks & more



10 Reasons to Sign Up:
1. New pub walks
2. Award-winning pubs
3. Good pub food
4. Walking news
5. Countryside news
6. Special events
7. Special offers
8. It's unique
9. Direct to your inbox
10. No risk - 100% free!



Privacy policy. Unsubscribe.