DRIFT INN, Beaulieu Road, Beaulieu, Brockenhurst, New Forest, Hampshire, SO42 7YQ
ALBION TAVERN, Front Brents, Faversham, Kent, ME13 7DH
FILLY INN, Lymington Rd, Setley, Nr Brockenhurst, New Forest, Hampshire, SO42 7UF
WOODMAN INN, Wild Hill, Hatfield, Hertfordshire, AL9 6EA
DONKEY, Charles Hill, Tilford, Farnham, Surrey, GU10 2AT
STONE HOUSE INN, Thruscross, Harrogate, North Yorkshire, HG3 4AH
CARTFORD COUNTRY INN AND HOTEL, Cartford Lane, Little Eccleston, Lancashire, PR3 0YP
CASTLE INN, High Street, Chiddingstone, Kent, TN8 7AH
FILLY INN, Lymington Rd, Setley, Nr Brockenhurst, New Forest, Hampshire, SO42 7UF
AXE AND COMPASS, High Street, Hemingford Abbots, Cambridgeshire, PE28 9AH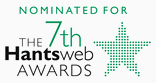 BARLEY MOW, Tilford Green, Tilford, Farnham, Surrey, GU10 2BU
Add a comment and
help keep this site up to date Pub Walk Details
Path needs clearing


Kirsty Farnham 7/15/2017
The path is very overgrown. Not suitable for young kids or buggies. Would be a lovely walk if cleared. If walking with small kids just stay on whitmere lane until The Pinewood house and rejoin the route a little way past on the right (instruction 6) Also at point 5 I looks like you've come to the end of the path, but go right up to the private gate, the path is on the left.
Warning of dangerous junction Pubwalker Winchester 9/2/2013
Sorry to hear one of your group's dogs was involved in an accident but glad to hear the injuries are not life-changing. Thank you for taking the time to warn other people of this dangerous junction.
Walk preceeding pub Fiona Surrey 8/30/2013
We were walking as a group and with dogs and came across the junction of the footpath off RSPB area and Frensham/Tilford Road.This caught us by surprise as you are upon it without notice or visibility. The road has no visibility of the footpath due to incline and blind corner.As a result one of the dogs was involved in RTA. Fortunately the injuries are not life changing long term but it was a horrid shock for all. Please watch out for this dangerous junction.
Bad news


Peter Farnham 1/26/2011
The Landlord (I assume) has no interest in anyone other than his regular customers (of which there seem to be few). We were ignored by him whilst he had a ripping good laugh with his chums. No customer service, reasonable beer, poor food but good location; sadly it will take more than that.
Do not eat here


Ken Camberley 7/13/2010
On sunday along with my wife and 2 friends I ordered the pork ribs @ the BBQ only to find on receiving the meal the ribs were raw inside. I returned them to the cook who apologised and said he would dealmake sure they were cooked properly, I was appalled to discover that on the waitress returning my meal that they were still raw inside! I returned them and changed my order. Upon pointing this out to the landlady she shrugged it off and said they had a relly hectic weekend and normally the cook was ok.. I suggest people avoid this pubs food, poor customer service and attitude. It is overpriced too!
Bad route past 50 mph road!


Zeger Guildford 4/25/2010
This was definitely not the best pub walk in the Tilford area! The walk seemed to be specifically made to guide you to another pub called the Donkey. Although that isn't a bad pub or anything, the walk didn't have anything to offer; no great views over the lovely hills, not along the river and worst part of it you had to walk past a busy and dangerous road! I wouldn't recommend this route to anyone I know.
Lovely setting

Graham Hampshire 11/22/2009
Lovely village green setting with much of the pub walk sheltered by trees - ideal for windy winter weather!
personal thoughts and insights from a pub walker
More ...
"The Pub Walker"

New pub walks & more



10 Reasons to Sign Up:
1. New pub walks
2. Award-winning pubs
3. Good pub food
4. Walking news
5. Countryside news
6. Special events
7. Special offers
8. It's unique
9. Direct to your inbox
10. No risk - 100% free!



Privacy policy. Unsubscribe.