DRIFT INN, Beaulieu Road, Beaulieu, Brockenhurst, New Forest, Hampshire, SO42 7YQ
ALBION TAVERN, Front Brents, Faversham, Kent, ME13 7DH
FILLY INN, Lymington Rd, Setley, Nr Brockenhurst, New Forest, Hampshire, SO42 7UF
WOODMAN INN, Wild Hill, Hatfield, Hertfordshire, AL9 6EA
DONKEY, Charles Hill, Tilford, Farnham, Surrey, GU10 2AT
STONE HOUSE INN, Thruscross, Harrogate, North Yorkshire, HG3 4AH
CARTFORD COUNTRY INN AND HOTEL, Cartford Lane, Little Eccleston, Lancashire, PR3 0YP
CASTLE INN, High Street, Chiddingstone, Kent, TN8 7AH
FILLY INN, Lymington Rd, Setley, Nr Brockenhurst, New Forest, Hampshire, SO42 7UF
AXE AND COMPASS, High Street, Hemingford Abbots, Cambridgeshire, PE28 9AH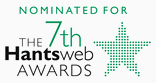 ROSE AND CROWN, 3 The Cross, Nympsfield, Stonehouse, Gloucestershire, GL10 3TU
Add a comment and
help keep this site up to date Pub Walk Details
Super Lunch


Michael Portsmouth 10/5/2011
Just what a weary traveler needs after such a wonderful walk. We had the Gloucestershire pork Sausages & Mash, Well what a treat this was, no not your usual run of the mill Sausages & Mash, this has a twist to it. Two giant homemade sausages, creamy mash potato with cabbage, black pudding & red onion gravy, then you get a giant peace of crackling on top. Well this meal was just out of this world, I wish we lived closer as this would be our local for sure.
A pub for pooches


Michelle Herefordshire 8/29/2011
A fantastic lunch followed by a good walk. Not only does the Rose and Crown welcome dogs - they have a special menu for them too!
Walk Mapwwfv8


Allen Stroud 2/10/2009
Woodchester Park if my memory serves me right is on Explorer 168 Stroud,Tetbury Malmesbury
personal thoughts and insights from a pub walker
More ...
"The Pub Walker"

New pub walks & more



10 Reasons to Sign Up:
1. New pub walks
2. Award-winning pubs
3. Good pub food
4. Walking news
5. Countryside news
6. Special events
7. Special offers
8. It's unique
9. Direct to your inbox
10. No risk - 100% free!



Privacy policy. Unsubscribe.