DRIFT INN, Beaulieu Road, Beaulieu, Brockenhurst, New Forest, Hampshire, SO42 7YQ
ALBION TAVERN, Front Brents, Faversham, Kent, ME13 7DH
FILLY INN, Lymington Rd, Setley, Nr Brockenhurst, New Forest, Hampshire, SO42 7UF
WOODMAN INN, Wild Hill, Hatfield, Hertfordshire, AL9 6EA
DONKEY, Charles Hill, Tilford, Farnham, Surrey, GU10 2AT
STONE HOUSE INN, Thruscross, Harrogate, North Yorkshire, HG3 4AH
CARTFORD COUNTRY INN AND HOTEL, Cartford Lane, Little Eccleston, Lancashire, PR3 0YP
CASTLE INN, High Street, Chiddingstone, Kent, TN8 7AH
FILLY INN, Lymington Rd, Setley, Nr Brockenhurst, New Forest, Hampshire, SO42 7UF
AXE AND COMPASS, High Street, Hemingford Abbots, Cambridgeshire, PE28 9AH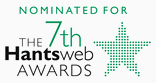 ROYAL OAK, Wootton Rivers, Nr Marlborough, Wiltshire, SN8 4NQ
Add a comment and
help keep this site up to date Pub Walk Details
Brilliant walk


Paul Swindon 1/30/2013
A lovely village and a great pub perfect for a summer walk or a winter stroll down the Kennet and Avon canal. Some lovely foot paths just avoid mud lane unless its summer lol.
A long wait for stale sandwiches


Kenneth Uffington, Oxfordshire 7/25/2009
Arrived at 1210pm on Saturday 25th ordered two coffees and what they referred to on the menu as Wholemeal Sandwiches one of Beef with Horseradish and one of Cheese and Onion. The pub only had two other tables occupied during the time we waited for the Sandwiches which finally appeared at 1240pm. The Wholemeal bread turned out to be multi grain seeded and was stale and was sliced. The accompanying salad was okay but a slop of red cabbage, carrot had a real earthy taste and no flavour whatsoever. Having waited so long to be served we could see a return complaint would result in a further long wait so we made the sandwiches palatable by putting on lots of mayonnaise. When paying despite telling them the sandwiches were stale there was no reduction in the bill and a begrudging sorry. The smell of stale fat from the chip pan should have told us in advance what to expect. Our advice save time and money and give this place a miss and go to the excellent Silk on the Downs a little further along the Swindon to Marlborough Road.
personal thoughts and insights from a pub walker
More ...
"The Pub Walker"

New pub walks & more



10 Reasons to Sign Up:
1. New pub walks
2. Award-winning pubs
3. Good pub food
4. Walking news
5. Countryside news
6. Special events
7. Special offers
8. It's unique
9. Direct to your inbox
10. No risk - 100% free!



Privacy policy. Unsubscribe.