DRIFT INN, Beaulieu Road, Beaulieu, Brockenhurst, New Forest, Hampshire, SO42 7YQ
ALBION TAVERN, Front Brents, Faversham, Kent, ME13 7DH
FILLY INN, Lymington Rd, Setley, Nr Brockenhurst, New Forest, Hampshire, SO42 7UF
WOODMAN INN, Wild Hill, Hatfield, Hertfordshire, AL9 6EA
DONKEY, Charles Hill, Tilford, Farnham, Surrey, GU10 2AT
STONE HOUSE INN, Thruscross, Harrogate, North Yorkshire, HG3 4AH
CARTFORD COUNTRY INN AND HOTEL, Cartford Lane, Little Eccleston, Lancashire, PR3 0YP
CASTLE INN, High Street, Chiddingstone, Kent, TN8 7AH
FILLY INN, Lymington Rd, Setley, Nr Brockenhurst, New Forest, Hampshire, SO42 7UF
AXE AND COMPASS, High Street, Hemingford Abbots, Cambridgeshire, PE28 9AH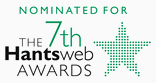 DONKEY, Charles Hill, Tilford, Farnham, Surrey, GU10 2AT
Add a comment and
help keep this site up to date Pub Walk Details
Lovely food and special donkeys!

Anthea Hampshire 7/16/2013
Went with my husband and parents to the pub. Mum said it was the best roast dinner she has ever had! Friendly staff, efficient and attentive service. Dogs allowed.
Lovely walk, disappointing pub

Sophie Weybridge 1/25/2013
Very clear instructions for this walk along pretty country lanes. Would definitely recommend the walk, however, the Donkey is nothing special. It was old fashioned, expensive for what it was and the food was poor.
Great walk, shame about the pub


John Godalming Surrey 8/12/2011
Super walk, steak tough and service slow. Don't expect too much from this tired pub.
Hungry Vegetarian Walkers


David Epsom, Surrey 7/8/2009
After a few miles in overcast weather we arrived for lunch and as usual our vegetarian options were limited. We chose different pastas and they came up quickly and were delicious as were the vegetables which were perfectly cooked and presented. We could only manage the one pudding! This is a super pub and although it is some distance from home we will return.
personal thoughts and insights from a pub walker
More ...
"The Pub Walker"

New pub walks & more



10 Reasons to Sign Up:
1. New pub walks
2. Award-winning pubs
3. Good pub food
4. Walking news
5. Countryside news
6. Special events
7. Special offers
8. It's unique
9. Direct to your inbox
10. No risk - 100% free!



Privacy policy. Unsubscribe.