DRIFT INN, Beaulieu Road, Beaulieu, Brockenhurst, New Forest, Hampshire, SO42 7YQ
ALBION TAVERN, Front Brents, Faversham, Kent, ME13 7DH
FILLY INN, Lymington Rd, Setley, Nr Brockenhurst, New Forest, Hampshire, SO42 7UF
WOODMAN INN, Wild Hill, Hatfield, Hertfordshire, AL9 6EA
DONKEY, Charles Hill, Tilford, Farnham, Surrey, GU10 2AT
STONE HOUSE INN, Thruscross, Harrogate, North Yorkshire, HG3 4AH
CARTFORD COUNTRY INN AND HOTEL, Cartford Lane, Little Eccleston, Lancashire, PR3 0YP
CASTLE INN, High Street, Chiddingstone, Kent, TN8 7AH
FILLY INN, Lymington Rd, Setley, Nr Brockenhurst, New Forest, Hampshire, SO42 7UF
AXE AND COMPASS, High Street, Hemingford Abbots, Cambridgeshire, PE28 9AH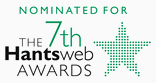 SHIPWRIGHTS ARMS, Hollow Shore, Faversham, Kent ME13 7TU
Add a comment and
help keep this site up to date Pub Walk Details
Charming pub but maybe skip food


Harry Hampshire 5/20/2012
When you walk through the door of this pub, you step back in time with its oak beams and inglenook, and numerous nooks and crannies. Its location on the creek is very appealing, especially if you can time your visit when it is not low tide! Food was variable but not great with my lasagne very lacking in meat but the steak pie was much better. So I would stop here again for a refreshing pint but probably skip the food if I walk along the creek again.
Food


Milly Whitstable 5/6/2009
Stopped on a walk for a quick lunch Possibly the worst lunch I have ever had with partially cooked satay and microwaved roasted vegetables - truly horrible All accompanied by a conversation from the elderly owner/bar person complaining about customers from London Beer ok Young bar staff very friendly
personal thoughts and insights from a pub walker
More ...
"The Pub Walker"

New pub walks & more



10 Reasons to Sign Up:
1. New pub walks
2. Award-winning pubs
3. Good pub food
4. Walking news
5. Countryside news
6. Special events
7. Special offers
8. It's unique
9. Direct to your inbox
10. No risk - 100% free!



Privacy policy. Unsubscribe.