DRIFT INN, Beaulieu Road, Beaulieu, Brockenhurst, New Forest, Hampshire, SO42 7YQ
ALBION TAVERN, Front Brents, Faversham, Kent, ME13 7DH
FILLY INN, Lymington Rd, Setley, Nr Brockenhurst, New Forest, Hampshire, SO42 7UF
WOODMAN INN, Wild Hill, Hatfield, Hertfordshire, AL9 6EA
DONKEY, Charles Hill, Tilford, Farnham, Surrey, GU10 2AT
STONE HOUSE INN, Thruscross, Harrogate, North Yorkshire, HG3 4AH
CARTFORD COUNTRY INN AND HOTEL, Cartford Lane, Little Eccleston, Lancashire, PR3 0YP
CASTLE INN, High Street, Chiddingstone, Kent, TN8 7AH
FILLY INN, Lymington Rd, Setley, Nr Brockenhurst, New Forest, Hampshire, SO42 7UF
AXE AND COMPASS, High Street, Hemingford Abbots, Cambridgeshire, PE28 9AH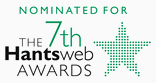 WALKERS - Register to download and share pub walks or to receive
your free copy of 'THE PUB WALKER'. (No spam, we promise!)

PUBLICANS - Register to learn how to easily create a pub walk
and watch customers beat a path to your door!


personal thoughts and insights from a pub walker
More ...
"The Pub Walker"

New pub walks & more



10 Reasons to Sign Up:
1. New pub walks
2. Award-winning pubs
3. Good pub food
4. Walking news
5. Countryside news
6. Special events
7. Special offers
8. It's unique
9. Direct to your inbox
10. No risk - 100% free!



Privacy policy. Unsubscribe.