DRIFT INN, Beaulieu Road, Beaulieu, Brockenhurst, New Forest, Hampshire, SO42 7YQ
ALBION TAVERN, Front Brents, Faversham, Kent, ME13 7DH
FILLY INN, Lymington Rd, Setley, Nr Brockenhurst, New Forest, Hampshire, SO42 7UF
WOODMAN INN, Wild Hill, Hatfield, Hertfordshire, AL9 6EA
DONKEY, Charles Hill, Tilford, Farnham, Surrey, GU10 2AT
STONE HOUSE INN, Thruscross, Harrogate, North Yorkshire, HG3 4AH
CARTFORD COUNTRY INN AND HOTEL, Cartford Lane, Little Eccleston, Lancashire, PR3 0YP
CASTLE INN, High Street, Chiddingstone, Kent, TN8 7AH
FILLY INN, Lymington Rd, Setley, Nr Brockenhurst, New Forest, Hampshire, SO42 7UF
AXE AND COMPASS, High Street, Hemingford Abbots, Cambridgeshire, PE28 9AH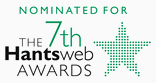 Rate and/or Comment on the Pub Walks You Have Tried
One of our aims in creating an online community of pub walkers is for us all to share our favourites and give feedback on the other pub walks we have tried. As we can all read the feedback before deciding whether a particular pub walk is for us, we are all very interested in your views on both the walk and the pub.
Some aspects you may want to consider commenting on could include:
The Pub - quality of food / service, value for money, atmosphere or welcome you received, real ales ...
The Walk - directions / map (easy to follow?), footpaths impassable, mud (!), points of interest ...
Please only comment on pub walks you have actually tried for yourself and include both what you liked and disliked (if applicable) as the contributor of the pub walk may then also use this information to update and improve the walk for others that follow you.
Tell a Friend
Finally, if you enjoy a particular pub walk, why not spread the word about this site by using the "Tell a Friend" facility displayed on each of the pub walk's pages?
personal thoughts and insights from a pub walker
More ...
"The Pub Walker"

New pub walks & more



10 Reasons to Sign Up:
1. New pub walks
2. Award-winning pubs
3. Good pub food
4. Walking news
5. Countryside news
6. Special events
7. Special offers
8. It's unique
9. Direct to your inbox
10. No risk - 100% free!



Privacy policy. Unsubscribe.