DRIFT INN, Beaulieu Road, Beaulieu, Brockenhurst, New Forest, Hampshire, SO42 7YQ
ALBION TAVERN, Front Brents, Faversham, Kent, ME13 7DH
FILLY INN, Lymington Rd, Setley, Nr Brockenhurst, New Forest, Hampshire, SO42 7UF
WOODMAN INN, Wild Hill, Hatfield, Hertfordshire, AL9 6EA
DONKEY, Charles Hill, Tilford, Farnham, Surrey, GU10 2AT
STONE HOUSE INN, Thruscross, Harrogate, North Yorkshire, HG3 4AH
CARTFORD COUNTRY INN AND HOTEL, Cartford Lane, Little Eccleston, Lancashire, PR3 0YP
CASTLE INN, High Street, Chiddingstone, Kent, TN8 7AH
FILLY INN, Lymington Rd, Setley, Nr Brockenhurst, New Forest, Hampshire, SO42 7UF
AXE AND COMPASS, High Street, Hemingford Abbots, Cambridgeshire, PE28 9AH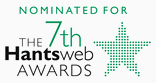 ---







MyFavouritePubWalks.com is not responsible for the content of external websites

DOVE INN, Plum Pudding Lane, Dargate, Faversham, Kent, ME13 9HB
Tel. 01227 751360

---

This walk called The Peasants' Last Revolt is another Faversham route offering a choice of start points from pubs in different villages. For great food try the quaint Victorian Dove Inn in the hamlet of Dargate which was Kent Dining Pub of the Year 2007 in The Good Pub Guide.



(Download from this site)


Minimum Time (in minutes): 2 hrs 15 mins
Distance (in miles): 5.3
Level of Difficulty: Easy (some steep slopes)
Type of Map: Professional printed map

---

---

Add a comment and
help keep this site up to date | Read Comments


1 Reviews

---
Tread in the footsteps of pilgrims and legionaries or follow winding woodland trails where kings once hunted. Discover charming villages, historic buildings and country homes, and imagine the sounds of battle echoing down the centuries from across the meadows. Explore the abundant countryside, as rich with crops and fruit-trees today as it has been for centuries.

This is a walk of variety, from gently rolling countryside, peppered with wildflowers and industriously buzzing bees, to the woodland depths, where civilisation seems far behind you; from wide, expansive views of rolling fields and distant sea, to quiet country villages and narrow forest paths where the trees crowd densely overhead.

This is one of a number of excellent walking leaflets created for the Faversham website which is an excellent site for walkers and other visitors to the area.

his download is a large pdf file (2.5 MB) but it is a high quality leaflet with excellent map and in our view makes it well worth accepting the slightly longer download time.

As this route features a choice of pubs, the same route is listed under each pub named below. When adding a review please go to the entry for the pub that you visited and write a review there.

OS MAPS really enhance enjoyment of pub walks and taking one with you is highly recommended. The 1:25,000 Sittingbourne and Faversham (OS Explorer Map) is ideal for this although if you are an all-weather walker you may prefer the laminated version!
---
Linked pub walks:
WHITE HORSE INN, The Street, Boughton, Kent, ME13 9AX


An ancient coaching inn, The White Horse Inn is mentioned in Chaucer's Canterbury Tales. This walk called The Peasants' Last Revolt is another Faversham route offering a choice of start points from pubs in different villages.

---
personal thoughts and insights from a pub walker
More ...
"The Pub Walker"

New pub walks & more



10 Reasons to Sign Up:
1. New pub walks
2. Award-winning pubs
3. Good pub food
4. Walking news
5. Countryside news
6. Special events
7. Special offers
8. It's unique
9. Direct to your inbox
10. No risk - 100% free!



Privacy policy. Unsubscribe.