DRIFT INN, Beaulieu Road, Beaulieu, Brockenhurst, New Forest, Hampshire, SO42 7YQ
ALBION TAVERN, Front Brents, Faversham, Kent, ME13 7DH
FILLY INN, Lymington Rd, Setley, Nr Brockenhurst, New Forest, Hampshire, SO42 7UF
WOODMAN INN, Wild Hill, Hatfield, Hertfordshire, AL9 6EA
DONKEY, Charles Hill, Tilford, Farnham, Surrey, GU10 2AT
STONE HOUSE INN, Thruscross, Harrogate, North Yorkshire, HG3 4AH
CARTFORD COUNTRY INN AND HOTEL, Cartford Lane, Little Eccleston, Lancashire, PR3 0YP
CASTLE INN, High Street, Chiddingstone, Kent, TN8 7AH
FILLY INN, Lymington Rd, Setley, Nr Brockenhurst, New Forest, Hampshire, SO42 7UF
AXE AND COMPASS, High Street, Hemingford Abbots, Cambridgeshire, PE28 9AH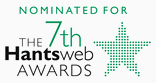 Copyright
Contributors of pub walks to this site retain copyright in their work and agree for it to be reproduced under license to Trailblazing Ltd trading as MyFavouritePubWalks.com. Further information on this license is available under Terms and Conditions. This website and all other content and all other downloadable files are copyright of Trailblazing Ltd. All rights reserved. Furthermore the logos incorporating a footprint and beer glass used by MyFavouritePubWalks.com and thepubwalker.blogspot.com are part of the contents of this site and are also the property of Trailblazing Ltd.
Any redistribution or reproduction of part or all of the contents or of the downloaded pub walks and products in any form is prohibited other than for the following purposes:
You may print or download to a local hard disk extracts for your personal and non-commercial use only;
You may use the "Tell a Friend" links to email summary details of pub walks and products to third parties;
You may copy the content but not any downloaded files to individual third parties for their personal use, but only if you acknowledge the website as the source of the material.
You may not, except with our express written permission, distribute or commercially exploit the content or the downloadable files or the logos. Nor may you transmit it or store it in any other website or other form of electronic retrieval system.

Trailblazing Ltd takes protection of its copyright very seriously and any infringement will be pursued vigorously to the fullest extent permissible by law.
personal thoughts and insights from a pub walker
More ...
"The Pub Walker"

New pub walks & more



10 Reasons to Sign Up:
1. New pub walks
2. Award-winning pubs
3. Good pub food
4. Walking news
5. Countryside news
6. Special events
7. Special offers
8. It's unique
9. Direct to your inbox
10. No risk - 100% free!



Privacy policy. Unsubscribe.