DRIFT INN, Beaulieu Road, Beaulieu, Brockenhurst, New Forest, Hampshire, SO42 7YQ
ALBION TAVERN, Front Brents, Faversham, Kent, ME13 7DH
FILLY INN, Lymington Rd, Setley, Nr Brockenhurst, New Forest, Hampshire, SO42 7UF
WOODMAN INN, Wild Hill, Hatfield, Hertfordshire, AL9 6EA
DONKEY, Charles Hill, Tilford, Farnham, Surrey, GU10 2AT
STONE HOUSE INN, Thruscross, Harrogate, North Yorkshire, HG3 4AH
CARTFORD COUNTRY INN AND HOTEL, Cartford Lane, Little Eccleston, Lancashire, PR3 0YP
CASTLE INN, High Street, Chiddingstone, Kent, TN8 7AH
FILLY INN, Lymington Rd, Setley, Nr Brockenhurst, New Forest, Hampshire, SO42 7UF
AXE AND COMPASS, High Street, Hemingford Abbots, Cambridgeshire, PE28 9AH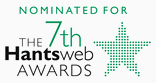 How to Add Your Favourite Pub Walks
We've now made it even easier to share your favourite pub walks. Just follow these three steps:
1. Register as a user of this site if you are not already
2. Download and complete the simple pub walk template (or design your own)
3. Email your pub walk to us and we'll do the rest

We will upload your walk as quickly as we can and send you a link when it is published. We would expect this to take a couple of days but time frames will obviously vary according to how many pub walks are submitted at any one time!
We would like to encourage everyone to share their favourites so we have kept the process very simple. If you have any difficulties please let us know using the Contact Us form and we'll help you.



STEP



ACTION



HELP NOTES



1.
Register
You must be registered if you want to submit your pub walks so if you are not an existing user just select Register as a New User and complete your details. These may be changed later by clicking on "My Account" on the left hand side of the screen and then "My details".



2.
Download the pub walk template (or create your own)
Download the suggested pub walk template (click template) and start adding the details of your pub walk. You may want to add some points of interest too. You can also use your own template but please then include a minimum of pub name, address and telephone number as well as walk distance, time, level of difficulty and where to park.

A map is good but certainly not mandatory if your directions are clear. Remember to respect the copyright of existing maps and only include one if you have created it or have the copyright owner's permission.

When you save your pub walk, please be sure to name your pub walk using your Contributor name and the pub name. So if I was adding a pub walk for The Green Man, I would name the file "leigh-salkeld_green-man.doc" for example.



3.
Email your pub walk to us (and optional profile form)
Once you have typed up your pub walk, email it to us including some photos and a map if applicable. As a contributor you have a right to your own profile page if you wish where you may include some details about yourself and maybe a link to your website or blog. Simply complete the Contributor Profile template if you want one included and then email the package to us with an image (also optional).



personal thoughts and insights from a pub walker
More ...
"The Pub Walker"

New pub walks & more



10 Reasons to Sign Up:
1. New pub walks
2. Award-winning pubs
3. Good pub food
4. Walking news
5. Countryside news
6. Special events
7. Special offers
8. It's unique
9. Direct to your inbox
10. No risk - 100% free!



Privacy policy. Unsubscribe.