DRIFT INN, Beaulieu Road, Beaulieu, Brockenhurst, New Forest, Hampshire, SO42 7YQ
ALBION TAVERN, Front Brents, Faversham, Kent, ME13 7DH
FILLY INN, Lymington Rd, Setley, Nr Brockenhurst, New Forest, Hampshire, SO42 7UF
WOODMAN INN, Wild Hill, Hatfield, Hertfordshire, AL9 6EA
DONKEY, Charles Hill, Tilford, Farnham, Surrey, GU10 2AT
STONE HOUSE INN, Thruscross, Harrogate, North Yorkshire, HG3 4AH
CARTFORD COUNTRY INN AND HOTEL, Cartford Lane, Little Eccleston, Lancashire, PR3 0YP
CASTLE INN, High Street, Chiddingstone, Kent, TN8 7AH
FILLY INN, Lymington Rd, Setley, Nr Brockenhurst, New Forest, Hampshire, SO42 7UF
AXE AND COMPASS, High Street, Hemingford Abbots, Cambridgeshire, PE28 9AH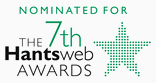 Download a Pub Walk Today!
SEARCH for a favourite pub walk, download it, get out there and enjoy it - all today!
SUBMIT one of your own favourite pub walks and then download all the other pub walks for free!
RATE a pub walk in the database, add your comments and read those of other pub walkers
SHARE in the site's profits with 50% of our profits being paid out to people like you
SUBSCRIBE BELOW to the only free newsletter dedicated to those who love pub walks.
Join our growing community of walkers and pub lovers as we seek out the best pub walks and share our personal favourites. We are applying our passion for pub walks to create the only national online pub walks database so that we can all download and enjoy new pub walks at a moment's notice. We are linking with both walkers and publicans to expand the collection so if you like this idea please tell your friends!

To have our free newsletter delivered straight to your inbox, simply complete your name and email address above and then hit the "SUBMIT" button. We give you 10 reasons below for why you'll want to register. And of course we promise your information will not be shared with anyone and you may unsubscribe at any time.
10 Reasons to Register Today

1. New pub walks and members' favourites

2. Award-winning pubs, pub news and promotions
3. Good pub food and where to find it
4. Walking news and events
5. Countryside news and campaigns
6. Special events including beer festivals and food fayres

7. Special offers for walkers and pub lovers

8. It's the first and only newsletter for lovers of pub walks
9. It's delivered straight to your inbox every 2 months
10. No risk ... its 100% FREE!


3 Ways to get Pub Walks for Free!
1 Simply send us a pub walk to get a year's free membership with unlimited downloads of all the pub walks in our growing database. In fact, we want your favourite pub walks so badly that we will pay you!
2 Or try an annual membership (now almost 60% off at just £7) to get unlimited downloads for free. With 10 Reasons to Join and a 12-month, no questions asked, money-back guarantee, you've nothing to lose.
3 Or pick from our selection of free pub walks to get you started while you decide which of the first 2 ways to membership are for you.
Not sure yet? Remember if you enjoy pub walks you've really nothing to lose by registering for our 2-monthly free newsletter above - its packed with great pub walks, award-winning pubs, special offers and events plus topical news.
So, one way or another,
why not
join us
today and participate in creating what is fast becoming the most comprehensive and up-to-date online database of pub walks anywhere. We are rapidly growing into a real community of pub walkers all sharing our favourites. As the database grows, why not bookmark this site and return regularly to check out the latest additions.
Oh, and please do ...
Please remember too that we are very open to your suggestions for improvement which can be sent to us using the Contact Us form. Thanks for your support and feedback and Happy Pub Walking!.

See our featured pub walk below


To see more favorite pub walks, select Pub Walks, Advanced Search or use Quick Search above.

personal thoughts and insights from a pub walker
More ...
"The Pub Walker"

New pub walks & more



10 Reasons to Sign Up:
1. New pub walks
2. Award-winning pubs
3. Good pub food
4. Walking news
5. Countryside news
6. Special events
7. Special offers
8. It's unique
9. Direct to your inbox
10. No risk - 100% free!



Privacy policy. Unsubscribe.