DRIFT INN, Beaulieu Road, Beaulieu, Brockenhurst, New Forest, Hampshire, SO42 7YQ
ALBION TAVERN, Front Brents, Faversham, Kent, ME13 7DH
FILLY INN, Lymington Rd, Setley, Nr Brockenhurst, New Forest, Hampshire, SO42 7UF
WOODMAN INN, Wild Hill, Hatfield, Hertfordshire, AL9 6EA
DONKEY, Charles Hill, Tilford, Farnham, Surrey, GU10 2AT
STONE HOUSE INN, Thruscross, Harrogate, North Yorkshire, HG3 4AH
CARTFORD COUNTRY INN AND HOTEL, Cartford Lane, Little Eccleston, Lancashire, PR3 0YP
CASTLE INN, High Street, Chiddingstone, Kent, TN8 7AH
FILLY INN, Lymington Rd, Setley, Nr Brockenhurst, New Forest, Hampshire, SO42 7UF
AXE AND COMPASS, High Street, Hemingford Abbots, Cambridgeshire, PE28 9AH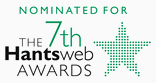 About Us
Passionate about Pub Walks
Hi. My name is Leigh Salkeld and I am passionate about pub walks.

Although there are numerous sites dedicated to walking enthusiasts, or to pub lovers, or to seekers of good food, if you ever tried to find one that combines all these elements and reaches out to the tens of thousands of pub walkers among us then you would have been disappointed.

And so this site was born out of a passion for pub walks and a frustration at how difficult it was to find one quickly and easily that I could get out there and do today - and that I had not walked many times before!

If I planned ahead of course, I could always go and buy another book ... but I've done most of those, they are often out of date and who wants to plan ahead all of the time anyway? Sometimes life should be spontaneous - you wake up to a crisp winter's morning and suddenly the thought of a country walk finishing at a traditional pub with good home-cooked food in front of a crackling open fire ... well, can life get any better than this?

So this site was my answer - somewhere for us all to publish our own favourite pub walks and download each other's favourites and comment on our experiences... The site was launched on 29th March 2007.


For those interested, I am married with two daughters. I was born and live in a beautiful part of Southern England, near Winchester, with easy access to the South Downs and the New Forest where we regularly walk.




MyFavouritePubWalks.com, MyFavouritePubWalks.co.uk and The Pub Walker blogs, twitter account and bulletins are all trading styles of Trailblazing Ltd, a company registered in England and Wales, Company number 05921609.



personal thoughts and insights from a pub walker
More ...
"The Pub Walker"

New pub walks & more



10 Reasons to Sign Up:
1. New pub walks
2. Award-winning pubs
3. Good pub food
4. Walking news
5. Countryside news
6. Special events
7. Special offers
8. It's unique
9. Direct to your inbox
10. No risk - 100% free!



Privacy policy. Unsubscribe.