DRIFT INN, Beaulieu Road, Beaulieu, Brockenhurst, New Forest, Hampshire, SO42 7YQ
ALBION TAVERN, Front Brents, Faversham, Kent, ME13 7DH
FILLY INN, Lymington Rd, Setley, Nr Brockenhurst, New Forest, Hampshire, SO42 7UF
WOODMAN INN, Wild Hill, Hatfield, Hertfordshire, AL9 6EA
DONKEY, Charles Hill, Tilford, Farnham, Surrey, GU10 2AT
STONE HOUSE INN, Thruscross, Harrogate, North Yorkshire, HG3 4AH
CARTFORD COUNTRY INN AND HOTEL, Cartford Lane, Little Eccleston, Lancashire, PR3 0YP
CASTLE INN, High Street, Chiddingstone, Kent, TN8 7AH
FILLY INN, Lymington Rd, Setley, Nr Brockenhurst, New Forest, Hampshire, SO42 7UF
AXE AND COMPASS, High Street, Hemingford Abbots, Cambridgeshire, PE28 9AH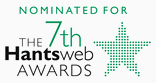 Icons of England - CPRE Survey

Pub Signs Voted the Top Icon of England

The Campaign to Protect Rural England (CPRE) has recently been asking us all to vote for our favourite English icons from their top 25
.

Now the results are out and the worthy winner of the top slot is very deservedly our traditional

Pub Signs

. It is great to see our pub heritage recognised in this way, reminding us all of what an integral part of our culture our English pubs are.


The CPRE selected its top 25 for voting from its recently published book Icons of England book which warms the soul in these troubled times. If you are English through and through you can buy your copy here.

My personal favourite Icon of England? Well you guessed, of course it just has to be pub walks themselves. In fact, I nominated this on the Icons of England website where you can vote with a Yes or No depending upon whether you agree it qualifies as an icon... or maybe you'd like to nominate an icon of your own for others to vote for. Either way, take a look at the Icons of England website which is fascinating to browse too with its array of all those natural and cultural things that make England unique and special.

If you are not already a subscriber to our free newsletter "The Pub Walker" then why not give it a try and find out more about pub walks in your area.
personal thoughts and insights from a pub walker
More ...
"The Pub Walker"

New pub walks & more



10 Reasons to Sign Up:
1. New pub walks
2. Award-winning pubs
3. Good pub food
4. Walking news
5. Countryside news
6. Special events
7. Special offers
8. It's unique
9. Direct to your inbox
10. No risk - 100% free!



Privacy policy. Unsubscribe.